The Saintonge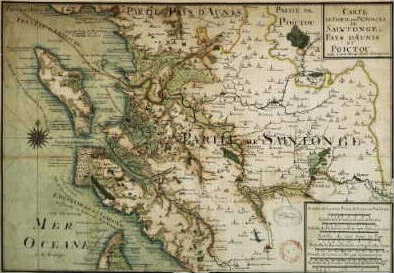 is a small region on the Atlantic coast of France within the administrative region of Poitou-Charentes and the Departement 17, Charente-Maritime. It derives its name from the ancient Celtic tribe of the Santones who lived in this area, around the current city of Saintes.
The Saintonge was an important center of the French Huguenots.
The salt and wines were the main exported products up to the XIX th century.
Today, the region is still famous for its production of the grapes that are used to produce cognac and Pineau des Charentes and also with some local wines which are very much appreciated with oysters and others sea-food.
There is in Oléron an ecomuseum showing the traditional salt marshes.
The SAINTONGE is also famous with its romanesque churches
.

The historical SAINTONGE

To the North is AUNIS
To the East is ANGOUMOIS
To the South is GASCOGNE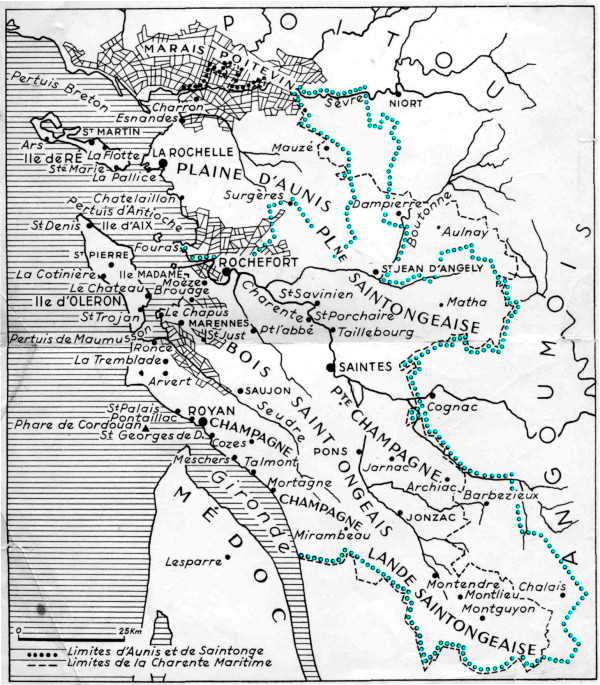 ---